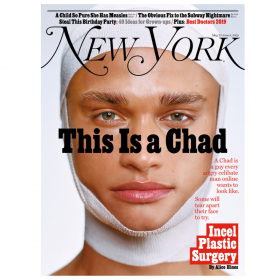 Dr. Hirmand featured in New York Magazine's "Best Doctors: 2019" issue!
What does it mean to be on the "Best Doctors" list?
Top doctors are elected through a peer-review survey conducted by a specialized medical research firm, Castle Connolly Medical Ltd. As New York Magazine explains:
"The idea is that medical professionals are best qualified to judge other medical professionals, and if one recommendation is good (think of your doctor referring you to a specialist), multiple recommendations are better. Licensed physicians vote online...for those doctors they view as exceptional. Participating physicians are asked to nominate those doctors who, in their judgment, are the best in their field and related fields, taking into account not only professional qualifications and reputation (education, residency, board certification, hospital appointment, and disciplinary record, for example) but also skills in dealing with patients (listening and communicating effectively, demonstrating empathy, instilling trust and confidence)."
Click to read more about the "Best Doctors" list.