Winter 2021 Covid-19 Updates
New Protocols for a Healthy New Year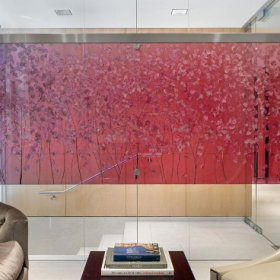 Dear Patients,

I am reaching out to wish you and your loved ones a healthy and beautiful new year!

It is also time for a practice update. For those whom I have seen over the past six months, I appreciate your confidence. It has been an absolute delight to see your masked faces!

We resumed consultations, procedures and surgeries in a thoughtful manner and, in doing so, have successfully kept our team and our patients safe. I prioritize safety above all else and it has paid off! I have repeatedly heard that you have found my office the safest of all the doctors you have visited. Thanks for your vote of confidence! I am grateful for your collaboration and partnership, and I take great pride in our track record.

For those who have lost loved ones, my thoughts are with you. I have lost family and friends and witnessed pain and hardship, so I deeply empathize. It has been a challenging year indeed, but there is great hope and bright light at the end of the tunnel now!

With the vaccines and better treatments, we are all in such a better place than the last time I wrote to you in Spring 2020. It is time to optimistically look ahead, past the winter months, to a return to better days!

Speaking of the vaccine, all of our staff are scheduled and will be vaccinated in the next two weeks.

Meanwhile, we move through the winter surge and the vaccine roll out, I am implementing a Heightened Safety and Convenience Protocol in the practice for the next 90 days. This includes the following note-worthy measures, in addition to the those already in place:

• Operating room HEPA filters in every exam room
• No waiting planned in-office; we will strive to run on time and keep you posted
• Strict direct to room protocol; private room with HEPA filter offered, if any waiting needed
• Contact-less check-in and check-out
• Minimal contact time: virtual advance health histories, virtual prior procedure planning
• N-95 masks mandated for all clinical staff interacting with patients
• N-95 at all times when staff are circulating in any commons area or exam rooms
• Added disinfectant fogging of exam rooms as needed
• Rapid turn-around PCR testing (24-36 hours) offered for surgeries and select treatments
• Staff PCR weekly screening
• Rapid point-of-service Covid Antigen testing (15mins) for longer procedures
• Patient option to request rapid Covid testing for treating staff prior to start of procedure


In addition, PCR and Rapid Covid testing will now be available as a courtesy, by appointment, exclusively to our patients and their families for asymptomatic screening and/or travel purposes.
As always, I continue to monitor infectivity rates and events as they evolve and tailor practice decisions accordingly. Given my background as a molecular biologist and a researcher at Rockefeller University, in addition to my clinical medical experience, I've had the fortunate advantage of making educated decisions that have served us well during this challenging time. My goal remains to maintain a safe environment for my staff, patients and community while we all get through this together!

As a side note, I have spoken on the importance of psychology of appearance for years and the pandemic has really highlighted the significance of self-perception like no other time in history. I am grateful for the illuminating conversations with those I have seen in person and appreciate you sharing your views on this topic with me.

Additionally, as most of you know, I have strict views on social media and the aesthetic field. While my social media will never resemble others in the field, I am pleased to acknowledge the major role my social media has played in keeping us connected during the pandemic. I am grateful for your DM's, IG live viewership and points of view, and for simply having remained connected!

I look forward to seeing you and to hearing from you in the new year! We have one more challenging mountain to climb in this pandemic marathon, which I am confident we will conquer together! There are groundbreaking new aesthetic technologies and programs that will roll out this next year. It has been a privilege to partner with you to achieve your goals intelligently. I look forward to exciting new days ahead!

Warmly and Gratefully,
Haideh Hirmand, MD