A Regenerative Injection Technique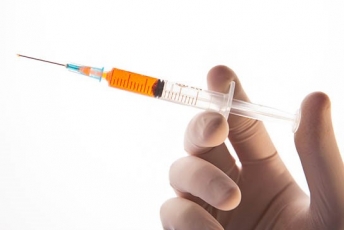 WHAT IS HA SKIN BOOSTING?
HA Skin Boosting, commonly known as "micro filler," is an advanced, micro-injection technique that uses specially designed Hyaluronic Acid fillers to improve the quality and appearance of aging and damaged skin.
Unlike traditional filler techniques, which aim to correct significant volume loss and fill deep folds, HA SkinBoosting is a bio-regenerative treatment that stimulates the body to remodel and repair the skin, improving overall tone, texture, elasticity, fine lines and hydration.
---
HOW IT WORKS:
Tiny droplets of HA Skin Boosting filler are injected into the top layers of skin in treatment areas including the face, neck and chest. The presence of HA filler in the epidermis stimulates the production of collagen and elastin structures, thereby rebuilding and remodeling the skin. Because hyaluronic acid has an affinity for water, skin boosting treatments also re-hydrate the skin.
---
THE TREATMENT:
This in-office procedure has no downtime; some may observe minor swelling and bruising which subsides within a few days. A series of 2 to 3 treatments performed monthly is usually needed for maximal results, although this varies on an individual basis. Afterwards, touch-up treatments may be performed semi-annually in order to maintain excellent skin quality.
---
THE RESULTS:
Skin Boosting is designed to correct fine lines and wrinkles, skin laxity and acne scarring.  Good candidates include those with aging and/or damaged skin in areas including the face, neck, décolletage and hands.