Collagen Induction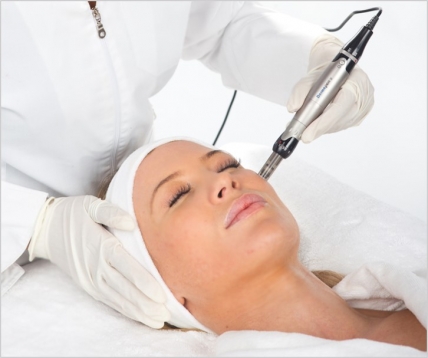 WHAT IS MICRONEEDLING?
Microneedling is a bio-regenerative therapy that stimulates the body's collagen and elastin production to improve texture, tone and overall skin quality. Using a hand-controlled "pen", microneedling creates superficial, microscopic punctures that trigger the body's natural wound healing response and the release of essential growth factors. 
Microneedling is effective for the face, neck and body and is commonly used to improve: 
Fine lines and wrinkles
Discoloration
Melasma
Stretch marks
Skin Laxity
Scarring
Aging, sun-damaged skin
---
PRP-BOOSTED MICRONEEDLING:
Microneedling can be performed with topically applied platelet rich plasma (PRP) to supercharge the body's wound healing response and maximize the regenerative effects of the treatment (see PRP SkinFusion). Injections of PRP can also be added to this combination procedure for an "inside out" rejuvenation treatment, called PRP Dual Plane.
---
THE TREATMENT:
A microneedling "pen" uses tiny, shallow needles to create superficial micropunctures. The depth and strength of the treatment is highly customizable and adjusted based on individual skin tone.
The non-invasive, in-office treatment is comfortable and usually takes 30 to 45 minutes. Unlike other resurfacing treatments, microneedling penetrates superficially and therefore has minor downtime (mild redness subsides within a few hours after treatment). A soothing biocellulose masque and post-procedure serums are recommended after treatment.
---
RESULTS:
A series of three treatments performed four weeks apart is usually needed for optimal results. Results improve on an incremental basis and treatment may be repeated for continued bio-stimulation.
---
FRACTORA MICRONEEDLING:
Fractora is a high intensity, radiofrequency-boosted microneedling technology that also delivers skin-tightening results.